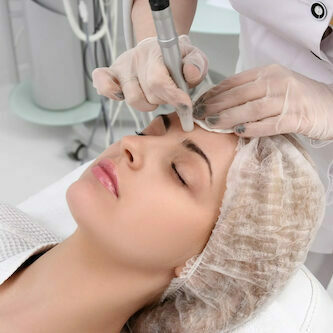 Microneedling
SkinPen Microneedling + Infusion
Stimulate natural collagen growth with to reduce the appearance of skin conditions like acne scars, sun damage and enlarged pores.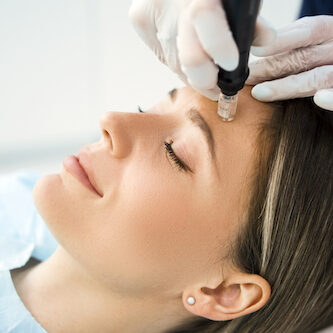 Microdermabrasion
DiamondGlow (Silkpeel)
Renew overall skin texture and condition with an abrasive applicator that reduces fine lines, blemishes and other minor cosmetic skin conditions.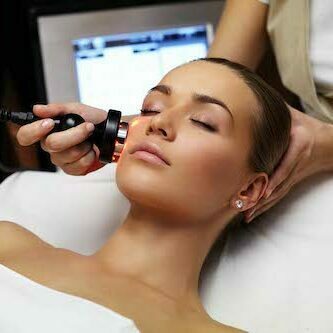 IPL Photofacial
ICON with Cynosure
Intense Pulsed Light treatments targets pigment related conditions like reduce age spots, sun spots, dark patches and hyperpigmantation.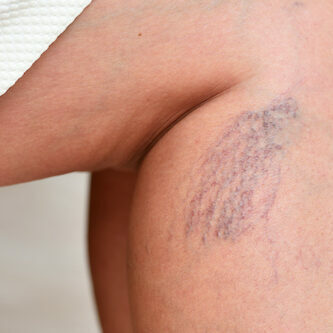 Spider Veins Treatment
For Legs or Face
Spider veins are small red or purple veins that surface and appear on the legs or face. Their appearance can be virtually erased with laser treatment.
Skin Tightening
ICON with Cynosure
Smooth and tighten loose, creeping skin with our powerful laser technology. Skin tightening restores a fresh, youthful appearance  to your face.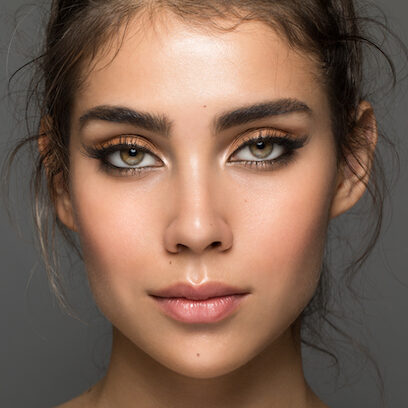 Facials & Peels
Refresh & Rejuvenate Your Skin
Using the highest quality serums and medical grade peels, our facials treatments will renew your natural look and leave you feeling refreshed.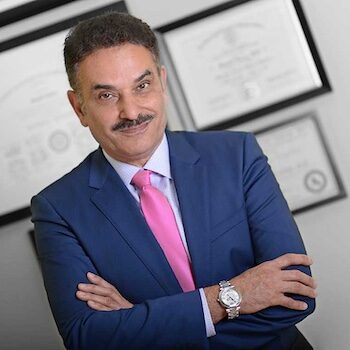 Dr. Tamiry
Dr. Tamiry specializes in nonsurgical aesthetics treatments for beauty enhancement and anti-aging. He is passionate about helping men and women achieve new levels of natural beauty and confidence.
Dr. Tamiry has been practicing medicine for 20+ years and has operated his premier medical spa in Newport Beach since 2015. He is an active member of the American Academy of Cosmetic Surgery and the AMA.
Loose, Sagging Skin
To restore or maintain a youthful skin appearance, a combination of skin rejuvenation treatments are used to tighten the skin. Skin tightening is most commonly done by laser, but other methods are also used.
Age spots & sun damage
Sunspots are pigmented lesions or spots that form as a result of excess sun exposure. When the skin is exposed to the sun, it produces extra melanin, and sun spots form as a result. Other sun-caused cosmetic skin issues are treated with a combination of skin rejuvenation treatments.
Acne Scars
Microneedling, IPL and other treatments can reduce the unpleasant look of acne scars on the face, back or chest. This is one of the most common conditions treated with skin rejuvenation treatments.
Spider Veins
Spider veins are tiny, damaged veins that surface and appear on the legs or face. They are not typically harmful, but they can be treated for cosmetic reasons. Spider veins can appear purple or red and in the form of thin lines, webs, or branches.
Enlarged Pores / Poor Skin Texture
For a variety of genetic and aging related reasons, some people have large pores on their face which can give the unpleasant appearance of rough texture. IPL Photofacial treatment is especially effective at improving this condition.
Facial Redness / Skin Blushing / Rosacea
Blotches and patches of redness in the cheeks, skin or forehead can have many causes, not all of which are defined by the clinical diagnosis 'rosacea'. Red blotches and puffiness can escalate into small red bumps. IPL and other treatments can be used to reduce discoloration drastically.
Melasma
Melasma is a skin condition that causes the skin to develop patches of darker, lighter, or grayish-brown pigmentation. It most commonly occurs on the face, but it can occur in other parts of the body, especially those that are often exposed to the sun. This skin condition most commonly affects women and often develops during pregnancy, it is sometimes referred to as the "pregnancy mask".

Other Skin Conditions
Skin issues related to age, skin damage and other factors can be treated effectively with skin rejuvenation. Often people with no identifiable condition will use skin rejuvenation treatments for maintenance and beauty enhancement.
This light-based skin treatment uses pulses of light energy to combat the visible effects of age and improve the general tone and texture of the skin. Intense pulsed light (IPL) treatments gently heat the skin to break up unwanted pigmentation, reduce the appearance of rosacea and facial redness, and stimulate the production of elastin and collagen. IPL treatments can be used to refresh and rejuvenate your skin and restore a brighter, younger-looking appearance.
IPL treatment sessions typically last between 30 and 40 minutes, depending on the area being treated, and have little to no downtime associated with them. Prior to your treatment, we will cleanse your skin and remove any makeup or oils from your skin. You may experience a mild pinching sensation, like a rubber band snapping against your skin, as the light energy pulses across the skin. We will provide you with protective eyewear to shield and protect your eyes for the duration of the treatment.
IPL treatment is used not only for the face, but other parts of the body as well such as back, chest and hands.
Microneedling is a non-surgical cosmetic treatment that stimulates natural collagen and elastin production to improve skin texture. Micro-needles make tiny punctures in the skin with sterile needles stimulating skin healing and restoration. Microneedling is effective in treating fine lines, scars, spots, pores and sun damage. It can be used on the face, neck, chest, hands and other parts of the body.
Known also as collagen induction therapy, Microneedles are rolled over the skin surface to stimulate the collagen coagulation and tightening of collagen fibers. Microneedling keeps your skin looking youthful.
This non-invasive treatment uses laser energy to heat deep layers of the skin, tightening existing collagen and stimulating the new collagen growth to improve skin tone and texture. Laser Skin Tightening reduces the appearance of wrinkles and smooths the skin to a youthful appearance. Our laser skin tightening treatments typically last for about 30 minutes and have minimal downtime.
For optimal results, we recommend a series of three to five treatment sessions scheduled two to four weeks apart. The number of treatment sessions required may vary from patient to patient depending on the area being treated.
Some patients may see visible improvement in the treatment area after their first treatment. Final results of this laser skin tightening treatment typically appear within three months of your treatment session as the newly formed collagen develops.
Men and women who are interested in a non-surgical treatment to tighten and tone loose or sagging skin are potential candidates for our laser skin tightening treatments. Prior to your treatment session, we will review your medical history, general health, and goals of treatment and create a customized treatment plan to best fit your needs and help you achieve your aesthetic results.
Designed to remove the rough, dull outermost layers of your skin, SilkPeel Dermal Infusion uses a wand-like medical device with either a diamond tip or a stream of crystals. This device is slowly moved over the skin, and many of SilkPeel Dermal Infusion technologies also extract the dead skin and debris through vacuum suction, allowing the skin to breathe.
Although the skin is able to slough dead cells on its own, this process begins to slow down as the skin ages. SilkPeel Dermal Infusion can help remove this surface buildup, restoring your skin's natural smoothness, softness, and radiance without disrupting your normal activities.
Microdermabrasion Infusion technology is a completely unique, non-invasive skin perfecting treatment that has both instant and cumulative results. A potent but gentle 30-minute treatment, SilkPeel requires absolutely no downtime and is one of the few procedures in which skin shows improvement in volume, hydration, tone, and texture. This medical-grade microdermabrasion technology is excellent for both light and dark skin tones, and has virtually no restrictions for treating any area of the body! This treatment exfoliates the damaged top layer while simultaneously infusing anti-aging and condition-specific serums deep into the skin.
There are dozens of facial treatmetns available in the market today. Hautspa uses the highest quality products and medical grade peels to refresh and rejuvenate your skin. Call us to ask about our different facial and peel options.

1000 Bristol St N #21
Newport Beach, CA 92660
DISCLAIMER: Individual results may vary between patients and your results may be different than those pictured. Dr. Jamshid Tamiry is a licensed physician in the state of California. He will discuss treatment options with you along with cost and potential side effects during your in-office consultation. The content on this website is intended for informational purposes only and is not intended as medical advice, diagnosis or treatment. We practice in compliance with the Medical Board of California. (800) 633-2322 – mbc.ca.gov
Hautspa Medica is a medical spa located in Newport Beach, California. We regularly serve patients from surrounding areas in Orange County including Irvine, Costa Mesa, Santa Ana, Lake Forest and other nearby areas in Southern California.