Nonsurgical Nose Job
Nose Fillers + Nose Augmentation
Nose augmentation (also called nose fillers or nose contouring) is an alternative to traditional surgical rhinoplasty. The treatment can reshape and enhance the appearance of your nose using dermal fillers such as Juvéderm® and Restylane®. The procedure is particularly effective in achieving desirable results for patients who are bothered by asymmetry or uneven bump on the nose. All procedures are performed by an experienced MD physician. 
Longevity: 12-18 months
Recovery Time: 1-3 Days
Treatment Time: 30 minutes
Average Cost: $1,000
Before & After Results
Results from real patients in the Newport Beach + Irvine area. Your results may be different from those pictured. Click or tap photos to open the photo gallery.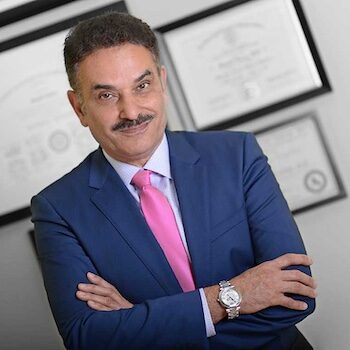 Dr. Jamshid Tamiry
Medical Aesthetics Expert
Dr. Tamiry specializes in nonsurgical aesthetics treatments for beauty enhancement and anti-aging. He is passionate about helping men and women achieve new levels of natural beauty and confidence.
Dr. Tamiry has been practicing medicine for 20+ years and has operated his premier medical spa in Newport Beach since 2015. He is an active member of the American Academy of Cosmetic Surgery and the AMA.
call for appointments
schedule an consultation with dr. tamiry
​​​Dermal fillers provide the skin with volume and moisture, restoring lost shape and contouring the face. HA fillers like Restylane are used to achieve impressive long-lasting results through the stimulation of collagen at the site of injection. Non-surgical nose contouring is a safe, non-invasive alternative to traditional rhinoplasty.
Nose filler and augmentation may be right for you if you would like to change the shape of your nose without surgery. Common issues that this treatment resolves are a pronounced 'bump' at the nose bridge or a small or asymmetrical appearance.
Nose augmentation is a quick and safe procedure that takes less than one hour. Before your treatment, Dr Tamiry will conduct a consultation with you at our Newport Beach clinic to discuss your aesthetic goals and select the best product for you. The injectable filler used in non-surgical nose contouring is injected in small amounts and in precise locations.
Your results from chin filler treatment are immediate and look natural. Right after your treatment you will notice a difference in the volume and shape of your nose. Best results are generally seen after swelling has had a chance to subside. The results typically last a year or more and can be extended by a follow-up treatment within 12-18 months.
You will notice the results from your treatment with dermal fillers right away. However, the best results are generally seen after swelling has had a chance to subside. Depending on the Juvederm or Restylane product used and the area(s) treated, results can last anywhere from 6 months to 18 months. At this time, we recommend that you return to HautSpa Medica to repeat treatment and maintain your results. 
Hautspa Medica
Jamshid Tamiry, MD
1000 Bristol St N #21
Newport Beach, CA 92660