Dermal Fillers
Nonsurgical Face Lift
Hautspa Newport Beach specializes in nonsurgical facial aesthetics using Hyaluronic acid dermal fillers and other treatments to help you achieve natural looking results. All treatments are performed by an experienced physician and personalized to meet your needs. A liquid facelift (or nonsurgical face lift) is a minimally invasive procedure using dermal filler injectables to restore volume, refine shape and reduce wrinkles on the face and neck.
Concerns: Lost volume, wrinkles, loose skin
Treatment Time: 45 min
Results Last: 12-18 Months
Average Cost: $1,600 and up
Brands: Juvederm (Ultra, Plus XC, Voluma, Volbella, Vollure), Kybella, Restylane, Revanesse, Radiesse, Sculptra
Before & After Results
Results from real patients in the Newport Beach + Irvine area. Your results may be different from those pictured.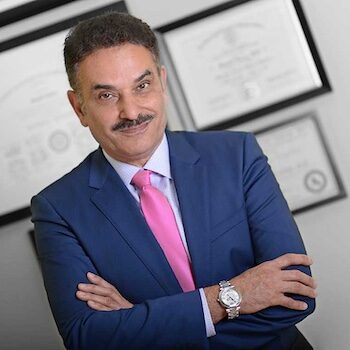 Dr. Tamiry
Dr. Tamiry specializes in nonsurgical aesthetics treatments for beauty enhancement and anti-aging. He is passionate about helping men and women achieve new levels of natural beauty and confidence.
Dr. Tamiry has been practicing medicine for 20+ years and has operated his premier medical spa in Newport Beach since 2015. He is an active member of the American Academy of Cosmetic Surgery and the AMA.
Injectable 'dermal' fillers are injected into the soft tissue under the skin to 'fill in' facial wrinkle and fine lines, add volume, and contour features of the face and body. Dermal fillers tighten and restore a smooth, youthful appearance to the skin. Most fillers are temporary as they are absorbed naturally by the body over time.
Hyaluronic Acid Fillers (or HA fillers) are made from a naturally occurring substance in the body synthetically made for cosmetic use. HA fillers create volume in the skin to reduce wrinkles, enhance shape and definition and restore a youthful appearance. HA dermal fillers are safe and hundreds of millions of injections using hyaluronic acid fillers have been performed worldwide since they were first introduced for cosmetic use. There have been hundreds of scientific publications and randomized controlled trials showing low risk of adverse side effects.
Juvederm® is hyaluronic acid filler that has a variety of uses in wrinkle reduction and facial beauty enhancement treatments such as lip injections. Juvederm is a smooth consistency gel whereas some other hyaluronic gel products have a granular consistency. Juvederm products typically last up to one year when applied, which is longer than other HA products. The Juvederm® dermal filler treatment is very quick (15-30 minutes) and shows immediate results. Downtime is minimal.
Restylane® is a powerful dermal filler that delivers immediate, long-lasting results. Restylane® is a hyaluronic acid-based filler that is effective in smoothing wrinkles, filling in hollow areas and enhancing facial features. FDA-approved and used by physicians nationwide, Restylane® is a safe and effective product.
Kybella® is an injectable commonly used in contouring treatment to shape your lower face, especially in reducing the appearance of excess fat or 'double-chin'. The first injectable treatment of its kind, Kybella® is formulated from deoxycholic acid, which is found naturally in the body and helps in the breakdown and absorption of dietary fat. When injected into the fatty tissues underneath the chin with a fine needle, Kybella® to stimulate the dissolving and absorption of neck fat.
A liquid facelift (or nonsurgical face lift) is a minimally invasive procedure using dermal filler injectables to restore volume, refine shape and reduce wrinkles on the face and neck. We can help you restore a youthful glow to your whole face or target specific areas per your concern. Liquid facelifts are customized to meet your needs using Juvéderm® and other hyaluronic acid fillers. 
Dermal fillers treatment with Juvederm, Kybella or Restylane take less than one hour. Some treatments can be completed in as little as fifteen minutes. 
You can expect to immediate results, however full results will take up to two weeks to be fully realized. 
Botox works great for treating frown and forehead lines. The procedure is similar to other injectables. Small amounts of the filler will be injected into strategic places to smooth and fill out the area. This will reduce the appearance of present wrinkles and inhibit new formation in the future. 
Dermal fillers, such as Juvederm, are injected into the area above your cheekbones. Cheek fillers treatment will raise the volume in this area and near the cheekbones to give the appearance of much fuller cheeks. 
Kybella fat dissolving filler can change the size and shape of your chin to create a more defined profile. Kybella filler is applies to the treatment area and for up to a month after treatment, the excess fat around the area is slowly dissolved to enhance the appearance of your jawline and lower face. 
Juvederm fillers are an excellent alternative to rhinoplasty. A 'non-surgical nose job' can add volume and sculpt the nose to create your desired look. This treatment is especially effective for reducing prominent bumps in the nose. Results last up to 18 months. 
Injectable fillers like Juvederm can also be used to give your hands a more youthful appearance. The dermal fillers are applied under the skin for total hand rejuvenation. 
Under eye fillers like Juvederm add volume and shape to the under-eye. You can reduce the appearance of deep hollows, sunken eyes and dark circles with as little as one treatment.  
The longevity of your results depends on the type of Juvederm injection you receive and where it's injected. Lip injections, for example, may not last as long as cheek injections because you move your mouth more often than you move your cheeks. Juvederm fillers last from one year up to 18 months on average. 
There are five types of Juvederm injectable fillers. Each has its own purpose and benefits.
Vollure: Ideal for plumping the skin and treating wrinkles and folds. Results can last up to 18 months.
Volbella: Designed for the lips and areas surrounding the lips. The gel-like filler plumps lips and smooths wrinkles. The results can last up to a year.
Ultra: Used for lip enhancement. Ultra creates fuller, natural-looking lips, and the results last up to a year.
Ultra Plus: Creates an even plumper, fuller lip.

 

Voluma: Helps address sagging skin and sunken cheeks. The injectable gel lifts and sculpts to help create a more youthful appearance. Voluma can last up to two years.
The number of syringes you need will depend on the treatment and your desired results. Typical amounts are as follows: 
Lip augmentation: One syringe for sculpting and enhancing, and two syringes for a more dramatic look.
Nasolabial folds: Two syringes in most cases. For mild cases, one syringe may be sufficient.
Undereye circles: One syringe for each eye.
Cheeks: One syringe per cheek.

1000 Bristol St N #21
Newport Beach, CA 92660
DISCLAIMER: Individual results may vary between patients and your results may be different than those pictured. Dr. Jamshid Tamiry is a licensed physician in the state of California. He will discuss treatment options with you along with cost and potential side effects during your in-office consultation. The content on this website is intended for informational purposes only and is not intended as medical advice, diagnosis or treatment. We practice in compliance with the Medical Board of California. (800) 633-2322 – mbc.ca.gov
Hautspa Medica is a medical spa located in Newport Beach, California. We regularly serve patients from surrounding areas in Orange County including Irvine, Costa Mesa, Santa Ana, Lake Forest and other nearby areas in Southern California.