Lip Injections
Lip Fillers + Lip Augmentation In Newport Beach
Add volume and refine the shape of your lips with natural looking results. We use Juvéderm® and Restylane® hyaluronic acid lip filler for our lips injections. Hyaluronic acid is a substance that occurs naturally in the body. When injected, it creates a smooth surface giving you a beautiful, soft and subtle pout.
Concerns: Thin lips, asymmetry 
Treatment Time: 30 minutes
Longevity: 9-12 months
Average Cost: $500 - $750
Brands: Juvederm Ultra Plus XC, Restylane, Revanesse Versa
Before & After Results
Results from real lip fillers patients in the Newport Beach, Irvine, Orange County area. Your results may be different from those pictured.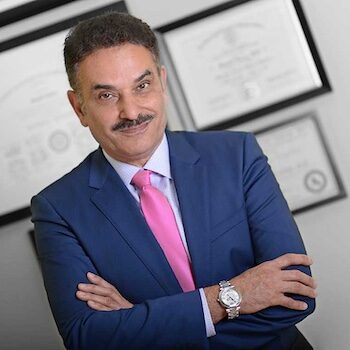 Dr. Tamiry
Dr. Tamiry specializes in nonsurgical aesthetics treatments for beauty enhancement and anti-aging. He is passionate about helping men and women achieve new levels of natural beauty and confidence.
Dr. Tamiry has been practicing medicine for 20+ years and has operated his premier medical spa in Newport Beach since 2015. He is an active member of the American Academy of Cosmetic Surgery and the AMA.
Plump, well-defined lips are a mark of youth and beauty in Western culture. Celebrities like Angelina Jolie, Kylie Jenner and Scarlett Johansson have all had their lips done. If you've lost volume or symmetry with age or are otherwise dissatisfied with lips proportions, Dr Tamiry can help. Lip filler solutions are available in safe, naturally occurring hyaluronic acids. It's important to have lip enhancement performed by an experienced physician to avoid "duck lips" or "trout pouts".
Our first priority is patient education. You will have a private consultation with Dr. Tamiry to answer your questions and explain the procedure to you. If our assessment determines that lip injection treatment is right for you, we will create a personalized treatment plan for achieving your desired results.
At Hautspa, we strongly believe that a relaxed state of mind is critical to successful lip fillers treatment. We've done everything to make our practice a comfortable and safe environment for your lip injections treatment.
Downtime is minimal from lip augmentation in most cases. You may experience mild pain, swelling, and bruising at the site of injection for a few days to a week. Results can take up to 2 weeks to fully set in.
Lip injections are made up of hyaluronic acid - a substance that is naturally occurring in the body and acts as a volumizing agent to add fullness and shape to the lips. At HautSpa we use both Juvederm and Restylane for hyaluronic acid lip fillers. Depending on your needs, both products offer naturally looking, long-lasting results.
As you age, collagen production begins to decrease in your skin and it loses its elasticity. Also it's common to lose volume in your lips over time. If you've seen changes in the appearance in your lips and would like to restore their natural fullness, Juvederm or Restylane fillers may be right for you. People also get lip injections to enhance their appearance without aging signs. We recommend you meet with Dr Tamiry for a personal consultation at HautSpa in Newport Beach to decide if lip filler is right for you.
You may be a good candidate if: 
You have naturally thin lips
Your lips have thinned with age
You want to enhance your lips without surgery
You want to improve the shape or fullness of your lips
Lip augmentation is a fast, effective, and safe procedure that can be done in less than one hour. Before your treatment, Dr Tamiry will conduct a consultation with you at our Newport Beach clinic to discuss your aesthetic goals and select the best product for you. During your consultation, any questions you have regarding treatment will be answered. ​
Before lip injection treatment, a numbing cream is applied to the lips to ensure minimal discomfort. The actual injection process takes about 20-30 minutes. Following the injection, the lips will be massaged to ensure even distribution of the product. ​Patients can return to most normal activities within 24 hours. Side effects are generally minimal but can include redness, swelling, bruising, and tenderness at the injection site.
Results from treatment with lip augmentation are immediate and look natural. Right after your treatment you will notice a difference in the volume and shape of your lips. Best results are generally seen after swelling has had a chance to subside. Depending on the Juvederm or Restylane product used, results from lip injection treatment can last anywhere from 6 months to 1 year. We recommend that patients return to HautSpa once or twice a year to repeat treatment and maintain their results.
Results from lip enhancement typically lasts 12 months.
Depending on your needs and situation, one lip procedure typically costs between $399-$799 and results last for about one year. We discuss this during your consultation. It depends on the results you want to achieve and how many vials will be needed.
All lip filler and enhancement treatments are performed by Dr Tamiry, an experienced certified physician.
You may experience mild pain, swelling, and bruising for 1-2 days after treatment. Dr Tamiry will consult with you on ways to prevent bruising and swelling such as avoiding alcohol or using Arnica before and after your lip injections to aid the healing process.
Juvederm and Restylane can be used to add immediate definition, fullness, and volume to the lips. Depending on the age, sun exposure and other factors, one filler may be better suited for the purpose. Dr. Tamiry provides a full assessment of your lips and face to determine the best solution for achieving your desired results.
Lip filler is a very popular treatment with many examples to model your desired results. Some people prefer dramatic changes, while others make subtle improvements. Instagram is flooded with before and after pictures from lip enhancement treatments using products like Juvederm and Restylane. Dr Tamiry will help you make the best decision for your anatomy.
Unlike other medical spas in the Newport Beach / Irvine area, your treatment at HautSpa is always performed by an experienced and certified physician. Dr Tamiry specializes in lip enhancement and other minimally invasive treatments for natural looking beauty enhancement and anti aging.

1000 Bristol St N #21
Newport Beach, CA 92660
DISCLAIMER: Individual results may vary between patients and your results may be different than those pictured. Dr. Jamshid Tamiry is a licensed physician in the state of California. He will discuss treatment options with you along with cost and potential side effects during your in-office consultation. The content on this website is intended for informational purposes only and is not intended as medical advice, diagnosis or treatment. We practice in compliance with the Medical Board of California. (800) 633-2322 – mbc.ca.gov
Hautspa Medica is a medical spa located in Newport Beach, California. We regularly serve patients from surrounding areas in Orange County including Irvine, Costa Mesa, Santa Ana, Lake Forest and other nearby areas in Southern California.