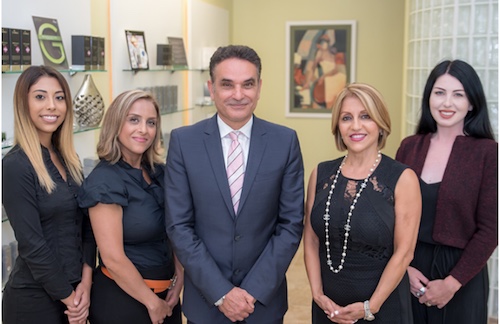 About Us
Dr. Tamiry & The Team
Dr. Tamiry is a graduate of the medical school at the University of Muenster (WWU) in Germany. After completing his medical graduation he completed his postgraduate training at the prestigious IVY League School at Brown University. Dr. Tamiry completed his residency training at Brown and became a Diplomate of the American Board of Medical Specialties (ABMS) with board certification.
He has been practicing Medicine for the past 22 years in Newport Beach, California. Dr. Tamiry developed early on an interest in Aesthetic Medicine while in active practice. With his talent in painting and sculpting as a child and later on as an adult he transformed it into the ability to integrate his talent into facial sculpting through injectables while maintaining one's natural beauty. He is a lip injections specialist.
‍
He trained under the guidance of Dr. Mauricio De Maio, a world-renowned facial plastic surgeon, the art of injectable fillers in facial aesthetics with emphasis on "8 point lift" mastering this technique with longer acting fillers for facial rejuvenation; The Esthetic Skin Institute, a nationally recognized institution in medical esthetic training and certification program; The PALETTE Resources, an innovative educational training program with an intense immersion into non- surgical facial rejuvenation with "microcannula technique" among others.
‍
Emphasizing on safety and quality, Dr. Tamiry is a certified Laser Safety Officer (LSO) with the American Laser Institute and a member of the American Society of Laser Medicine and Surgery (ASLMS). He is a member of the American Academy of Cosmetic Surgery (AACS) and a member of the American Medical Association (AMA). Dr. Tamiry is a preferred provider with Allergan. He is a physician leader and currently serves as the Chief Medical Officer with a large multi-specialty medical group overseeing the quality of over 400 physicians nationwide.

1000 Bristol St N #21
Newport Beach, CA 92660
DISCLAIMER: Individual results may vary between patients and your results may be different than those pictured. Dr. Jamshid Tamiry is a licensed physician in the state of California. He will discuss treatment options with you along with cost and potential side effects during your in-office consultation. The content on this website is intended for informational purposes only and is not intended as medical advice, diagnosis or treatment. We practice in compliance with the Medical Board of California. (800) 633-2322 – mbc.ca.gov
Hautspa Medica is a medical spa located in Newport Beach, California. We regularly serve patients from surrounding areas in Orange County including Irvine, Costa Mesa, Santa Ana, Lake Forest and other nearby areas in Southern California.