Confidence Is Sexy
Boutique Medical Spa In Newport Beach
Hautspa is your local specialist for nonsurgical facial aesthetics, beauty enhancement and anti-aging treatments. We help men and women look and feel their best. You can trust us to deliver stunning and natural looking results! 
Schedule An
Appointment
By submitting this form, you agree to be contacted by phone, e-mail or text message. Our office coordinator will reach out to you promptly after we receive you message. 
Since 2013, our medical spa in Newport Beach, California has been a premier provider of minimally invasive aesthetics treatments performed by physicians. Our founder, Dr. Jamshid Tamiry specializes in dermal fillers treatments and skin rejuvenation. We serve patients from surrounding areas of Orange County including Newport Beach, Irvine, Costa Mesa, Santa Ana and Lake Forest. 
complimentary
consultation
We want to help you find the proper combination of medical spa treatment to achieve your desired results. Hautspa offers a free consultation to new patients where they can meet in-office, one-on-one with Dr. Tamiry to discuss their needs and learn about different treatment options. Call our office to schedule your free consultation.  
Fillers specialst
cosmetic injectables
As a dermal fillers treatment specialist, Hautspa carries all the top fillers brands including Juvederm, Kybella, Restylane, Revanesse and Radiesse Versa. Popular treatments include wrinkles and fine lines reduction, lip fillers, jawline contouring, thread lift and nonsurgical nose job. We also offer micronized facial fat transfer injections.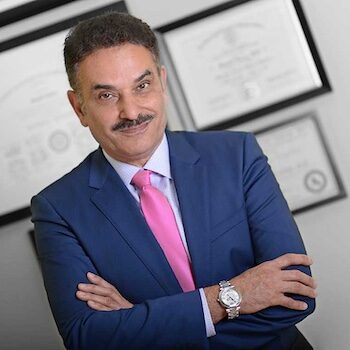 Dr. Tamiry
Dr. Tamiry specializes in nonsurgical aesthetics treatments for beauty enhancement and anti-aging. He is passionate about helping men and women achieve new levels of natural beauty and confidence.
Dr. Tamiry has been practicing medicine for 20+ years and has operated his premier medical spa in Newport Beach since 2015. He is an active member of the American Academy of Cosmetic Surgery and the AMA.

1000 Bristol St N #21
Newport Beach, CA 92660
DISCLAIMER: Individual results may vary between patients and your results may be different than those pictured. Dr. Jamshid Tamiry is a licensed physician in the state of California. He will discuss treatment options with you along with cost and potential side effects during your in-office consultation. The content on this website is intended for informational purposes only and is not intended as medical advice, diagnosis or treatment. We practice in compliance with the Medical Board of California. (800) 633-2322 – mbc.ca.gov
Hautspa Medica is a medical spa located in Newport Beach, California. We regularly serve patients from surrounding areas in Orange County including Irvine, Costa Mesa, Santa Ana, Lake Forest and other nearby areas in Southern California.